Drill

Magnet
2012 Product of the Year Gold Award Winner Electrical Construction and Maintenance Magazine


http://ecmweb.com/product-year/2012-ecm-product-year-unveiled

2012 Product of the Year Competition
Tools/Accessory Category Winner
Electrical Construction and Maintenance Magazine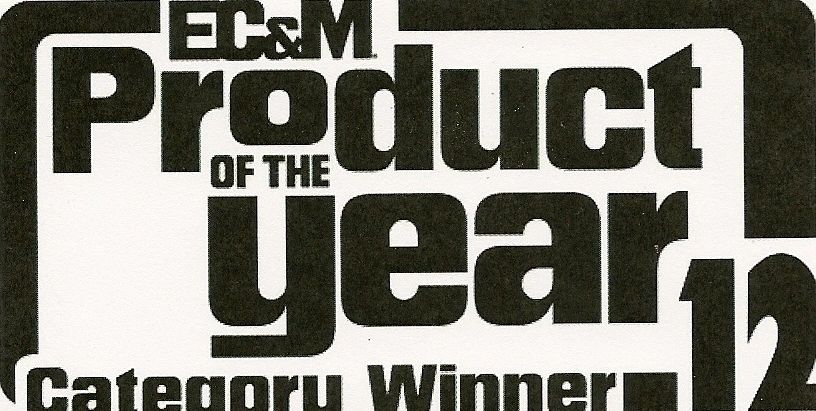 The DrillMagnet is a magnet that primarily functions to collect harmful metal shavings when drilling in steel. Especially when drilling overhead, DrillMagnet reduces burns on the user's arms, face, and chest and reduces risk of injuries to the user from falling hot metal shavings.

When drilling overhead or vertically, DrillMagnet lessens damage to machines, equipment, or inventory located below the work area. DrillMagnet also collects metal fragments when drilling on top of or inside panel boards and control cabinets, thus maintaining a clean work environment.

Made of the highest-grade C8 materials, DrillMagnet is a custom-sized product that will accommodate hole cutters for a 3/4" conduit or smaller. DrillMagnet can save the user time by acting as a hardware holder when working on a lift or on the ground when used as a utility magnet.

DrillMagnet is ONLY AVAILABLE through our ONLINE STORE at this time.
o Reduces risk of potential injuries to user's face, arms, and chest
o Reduces risks of burn injuries
o Minimizes damage to exposed machinery and inventory
o Drilling and tapping
o Helps maintain clean work site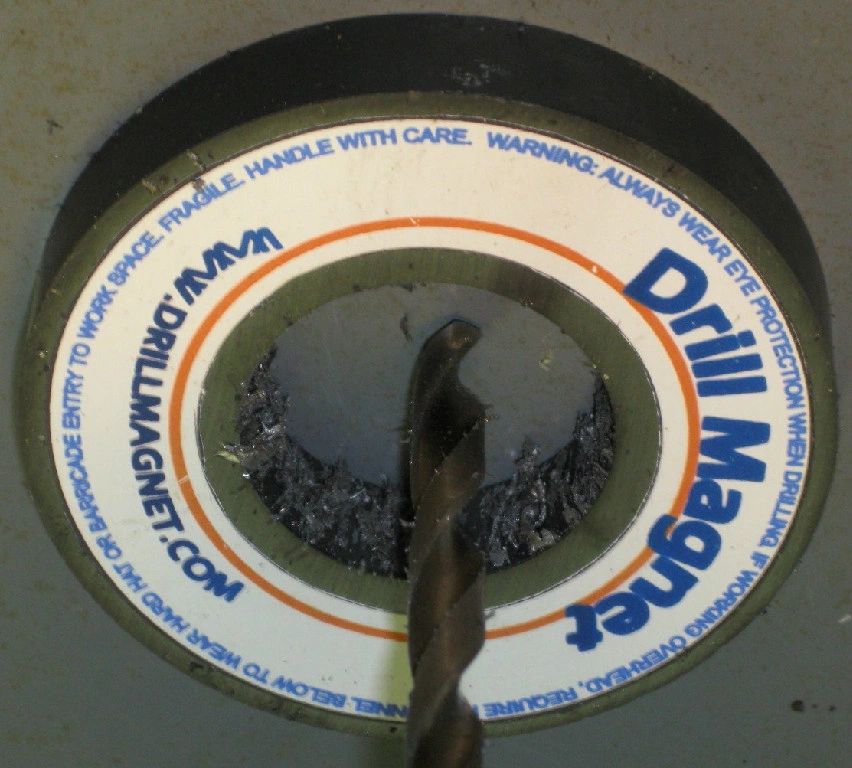 o Holding work tools
o Holding hardware
o Holding blueprints
o Finding studs in walls
o Fishing walls
o Cleaning up jobs
o Reusable plastic packaging case
o Miscellaneous needs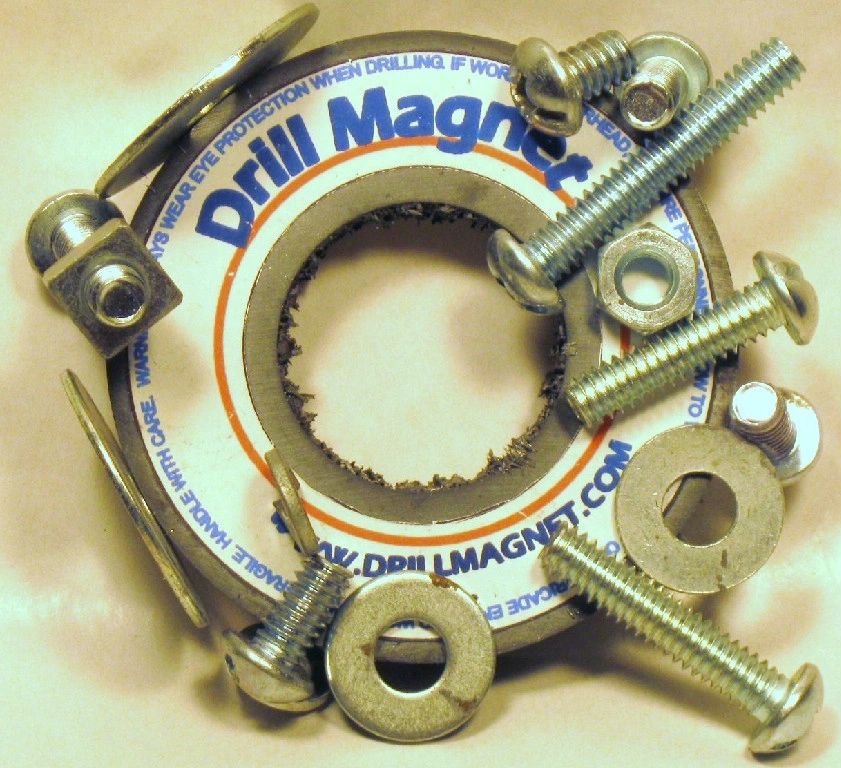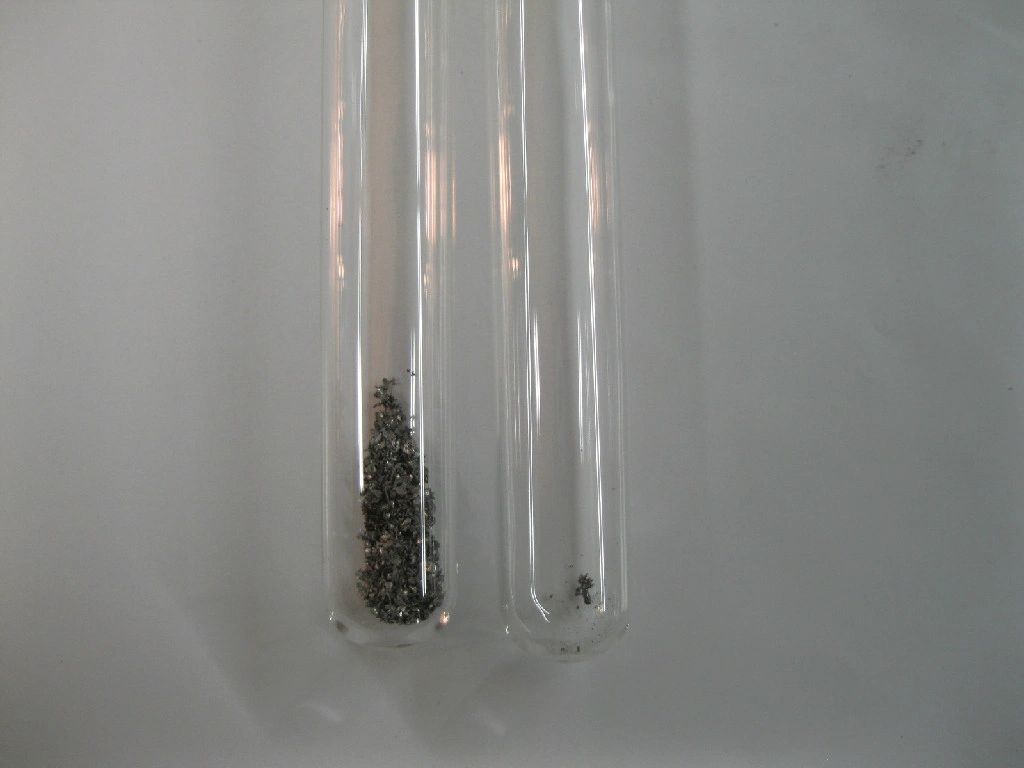 Holds Hardware Collects Metal Shavings
To use: Center the DrillMagnet over hole to be drilled. DrillMagnet will collect most metal shavings during drilling, preventing them from falling on user and adjacent property. Hand-clean DrillMagnet occasionally. Use caution.
Warnings: FRAGILE. Handle with care. Ceramic magnets will crack, chip, and shatter if not handled carefully. Always wear eye protection when drilling. DrillMagnets are very powerful and should never come in contact with pacemakers, credit cards, computer hard drives, electronic equipment, etc. Permanent damage can occur to electronic equipment, and memory or data loss can occur on magnetic storage devices.

* Due to the nature of magnet manufacturing, minor imperfections such as chips or cracks can be expected.